---
Once you have created an account and subscribed, the next step is to log in to our webmail server.
Even if you do not intend to actually use mail via our website, it is important that you log in to it at least once, as this will correctly set up your calendar and contacts.
To log in to our webmail server, please click on: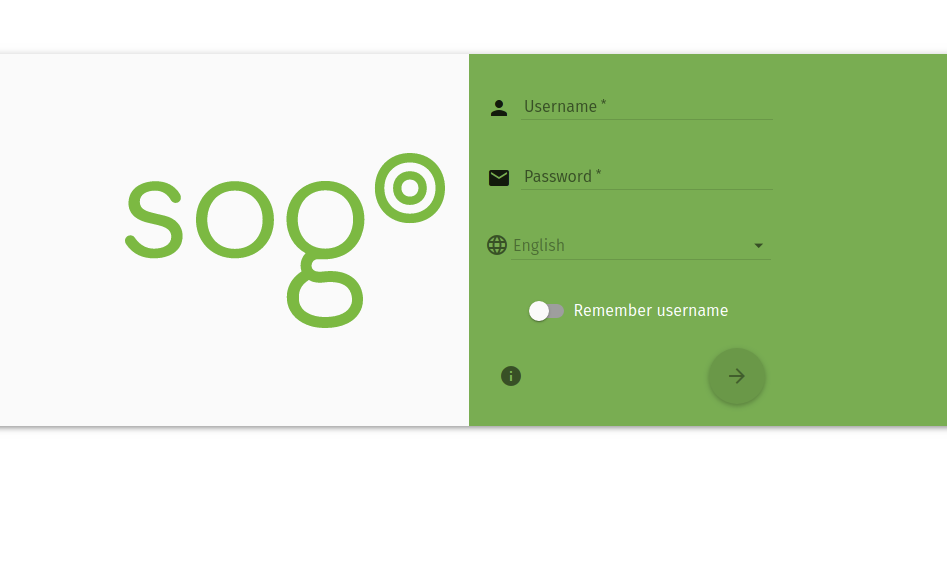 enter your qixto email address and password and if you wish, click on Remember username.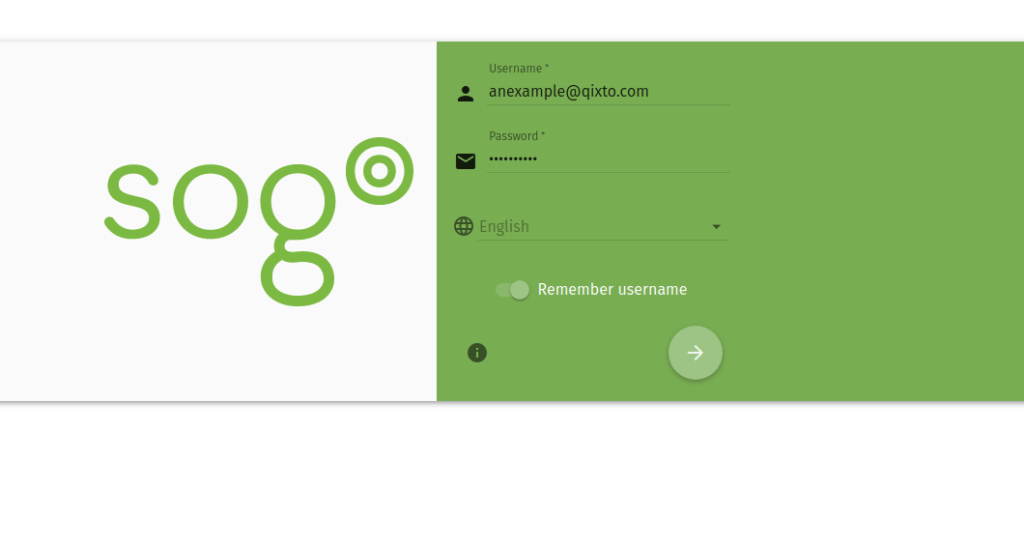 Then click on the arrow icon to login.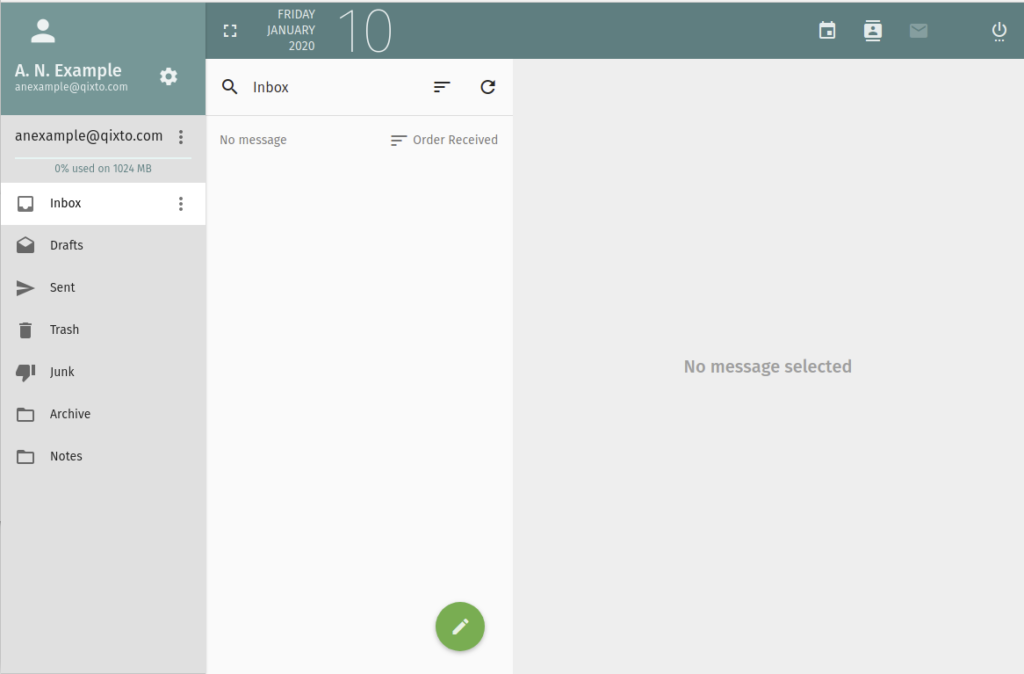 That's it, you're in.
As you may have noticed, we are using SOGo to provide the groupware components of our service, you can find more details about SOGo here: https://sogo.nu/
---
Any Problems?
Hopefully that all went fine, but we know that sometimes things don't always go to plan and the instructions and steps shown here, might not exactly match your experience.
If you have any problems at all, just drop us an email and we will do our best to help – support@qixto.com