---
Setting up qixto mail on your device should be fairly straight forward.
Please ensure that you have an active subscription and then try the instructions below, if you have any problems at all, please let us know – support@qixto.com.
---
Step 1
We can automatically generate a profile for all Apple devices that contains your mail settings, you can download this from our mail server:
https://mail.qixto.com/mobileconfig.php
On your device, click on the link above which will take you to the website to download the profile.
---
Step 2 – Download the profile
You will need to log in to mail.qixto.com in order to download the profile. Enter your qixto email address and password where prompted and click on login.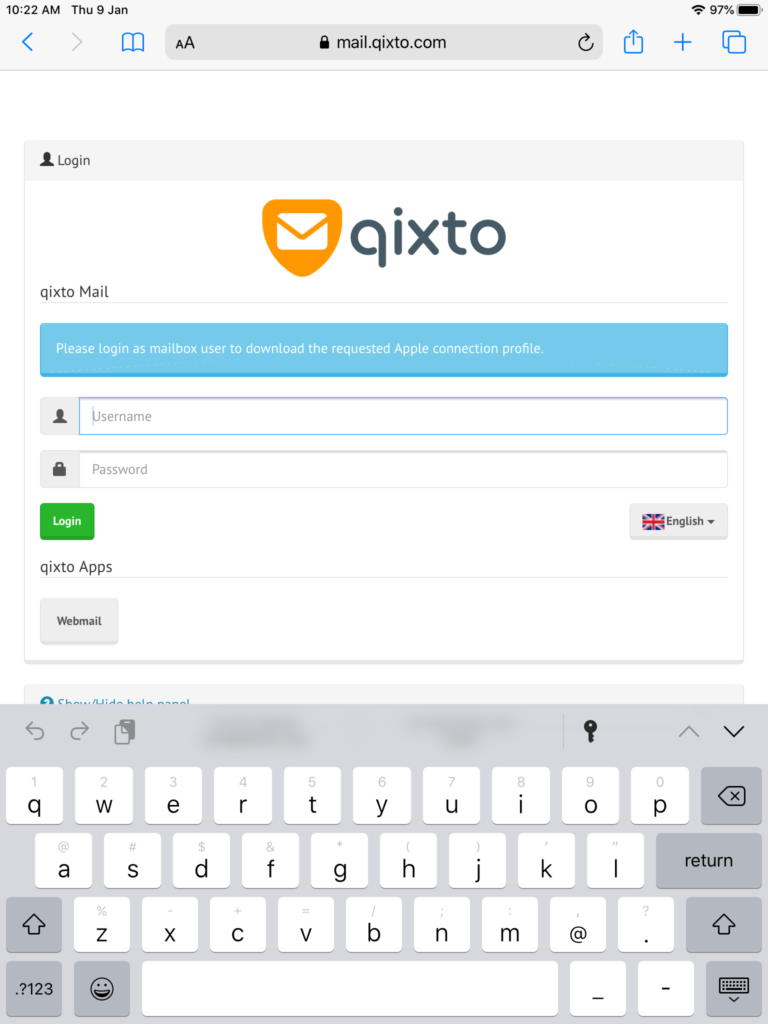 Once you have logged in you will see an alert saying that the website is trying to download a configuration profile.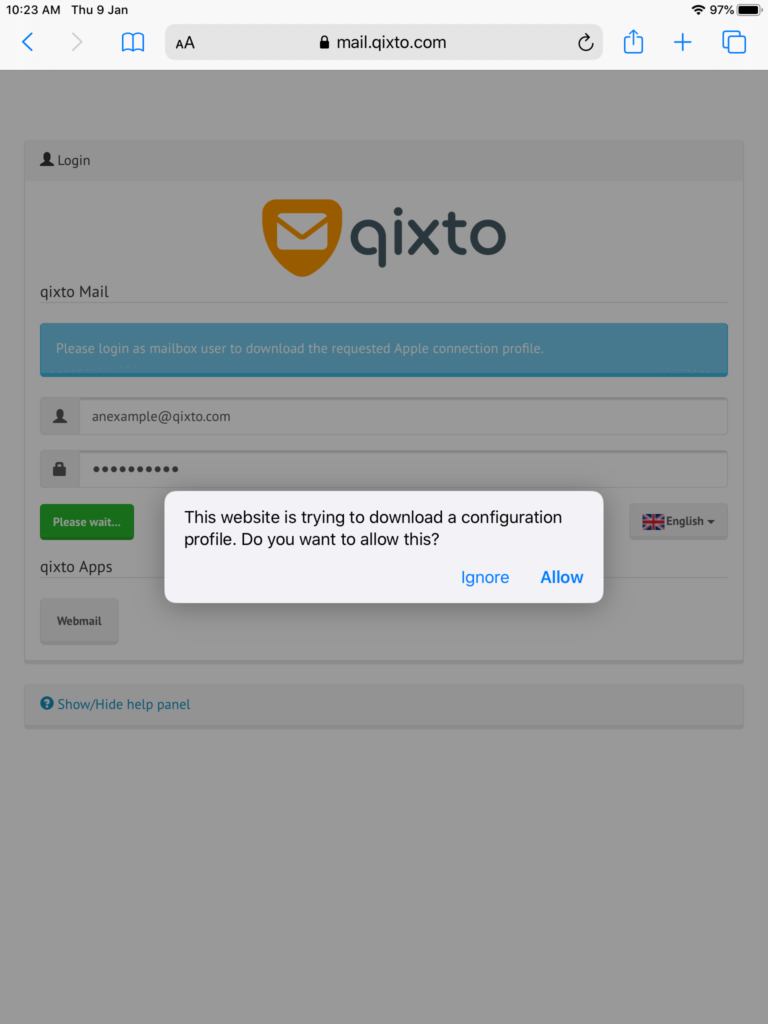 Click on Allow.
The profile will now be saved on your device. You will see a message confirming that the profile has downloaded, click on Close.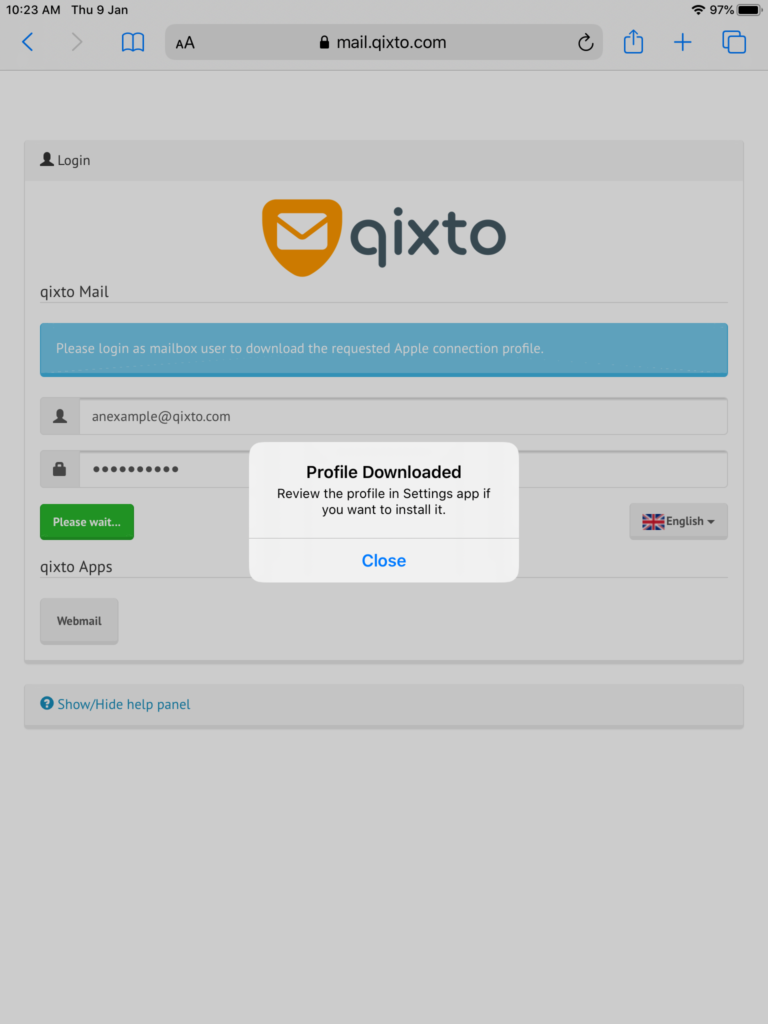 ---
Step 3 – Install the profile
On your device, open up the Settings application, you may notice a new heading at the top saying 'Profile Downloaded'.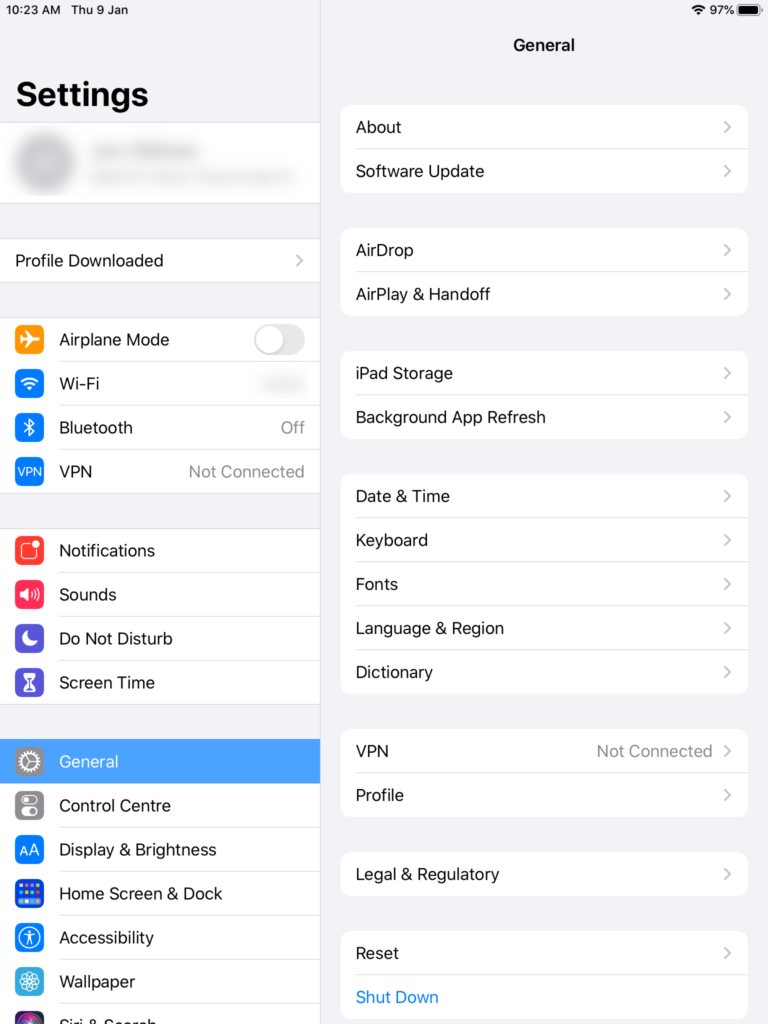 Click on Profile Downloaded.
You will now be shown the profile details, it should show your qixto email address at the top, be signed by mail.qixto.com and contain Email, CalDAV and CardDAV accounts.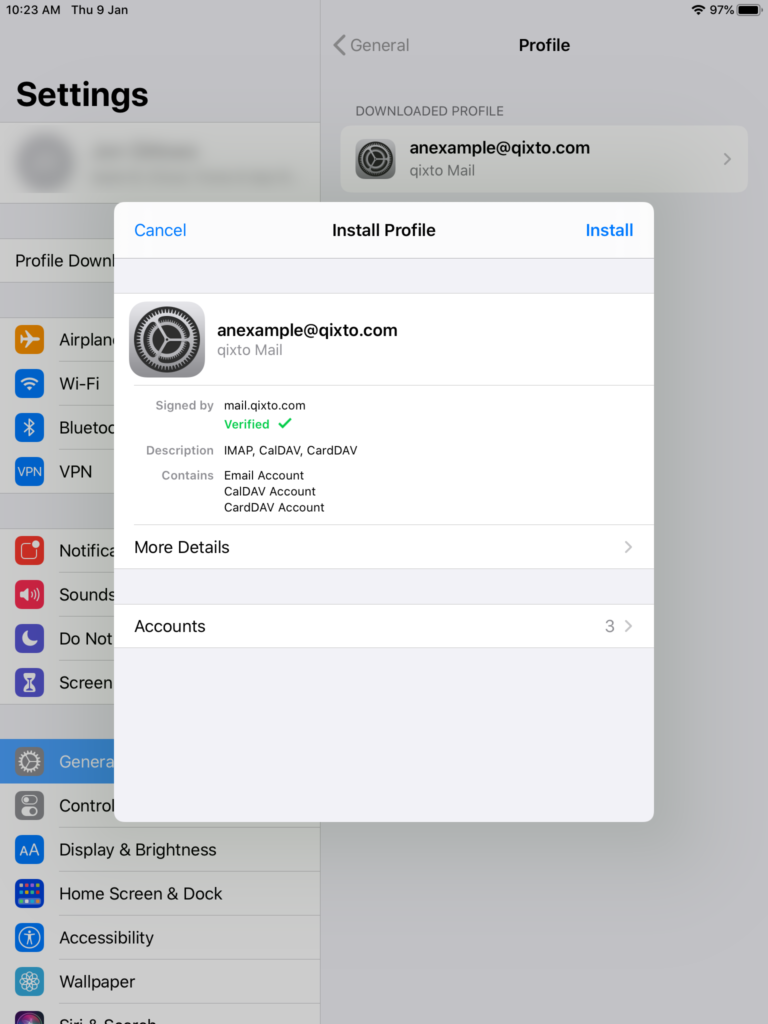 Once you have confirmed that everything looks OK, tap on Install in the top right.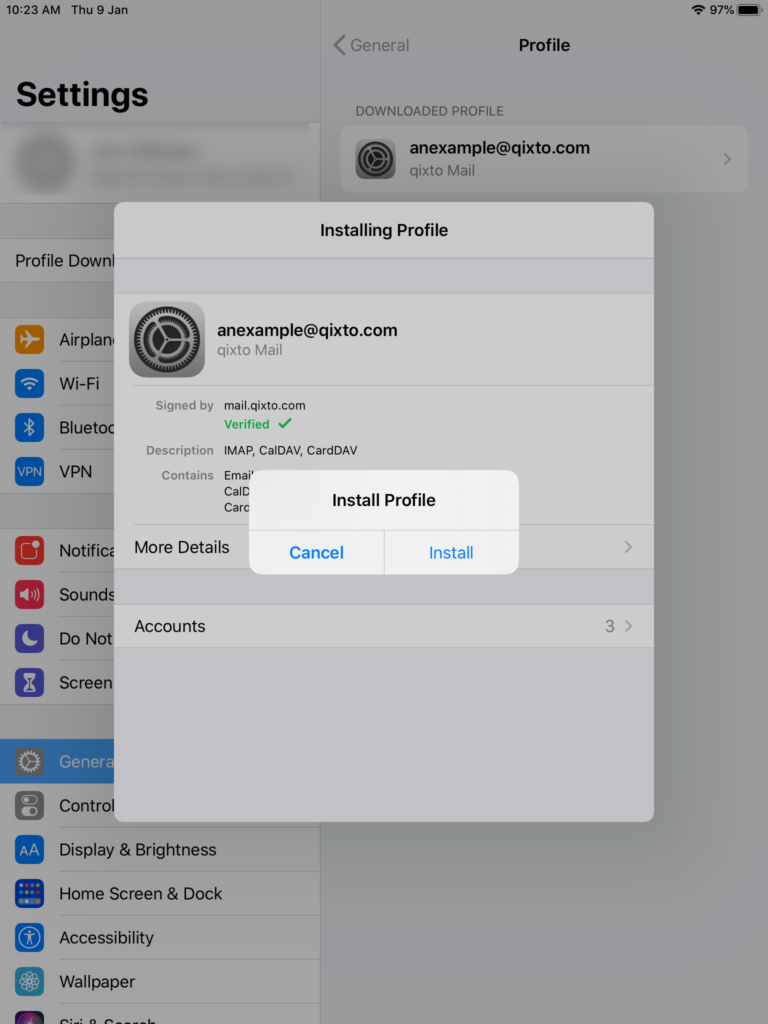 You will receive a final confirmation to install the profile, again tap on Install.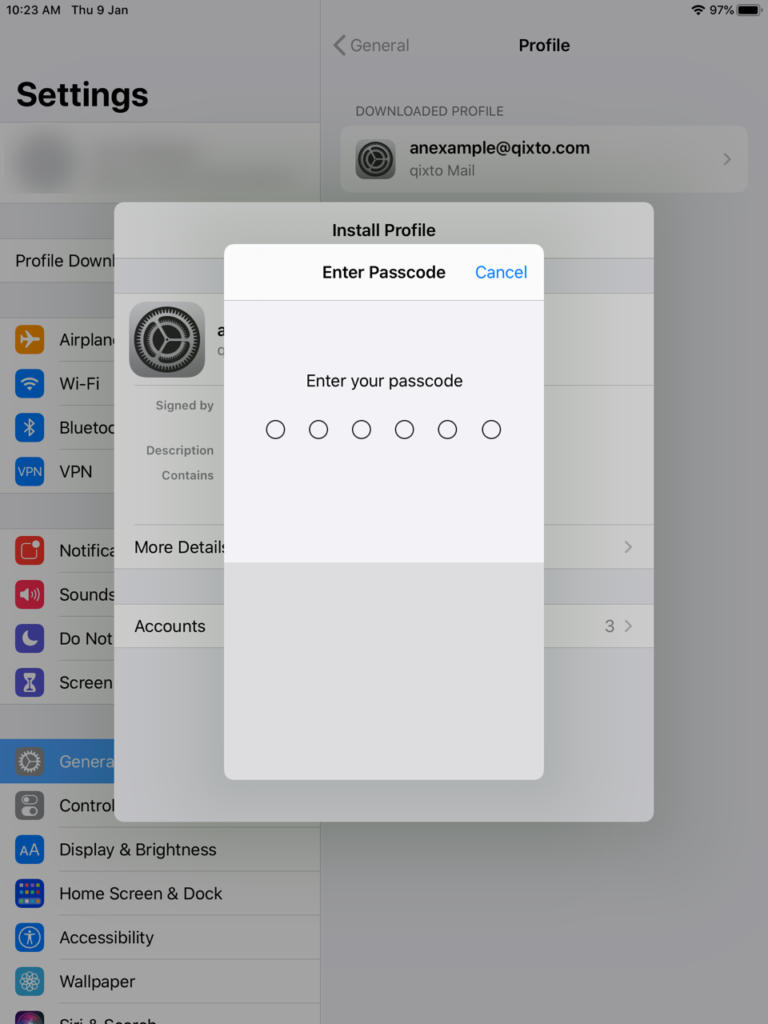 You will now need to provide your device passcode. In order to proceed, please enter your passcode.
Once the passcode has been entered you will need to enter your qixto email account password, this needs to be done three times as there are effectively three accounts – email, calendar and contacts and Apple saves each one separately.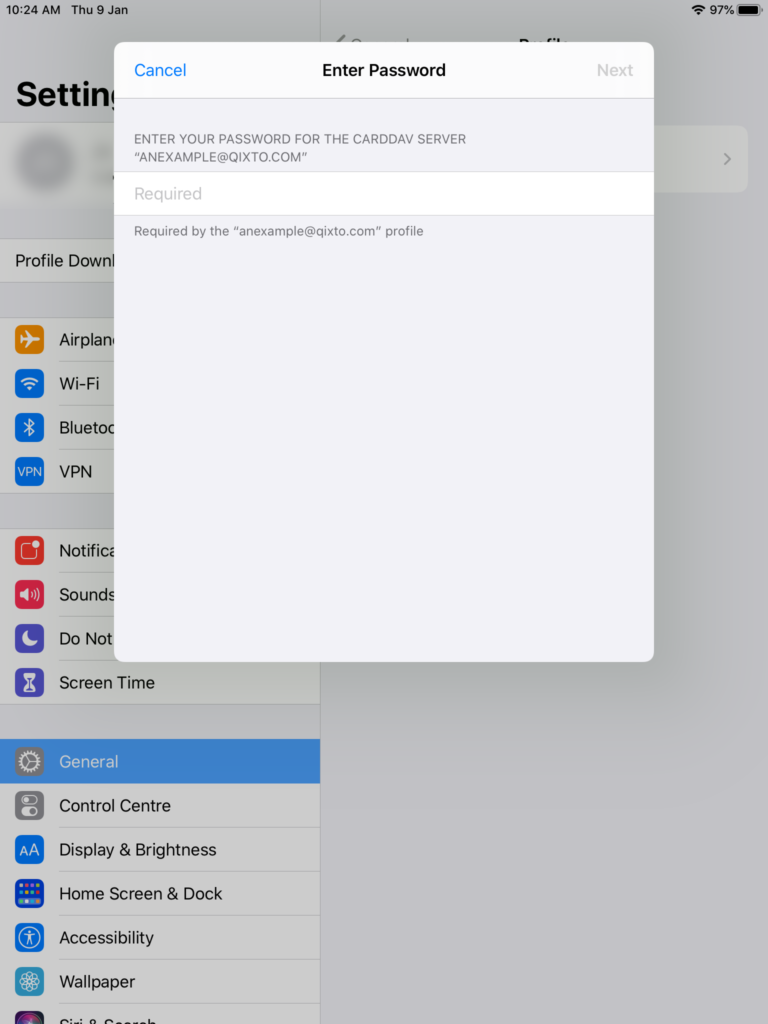 Enter your password and tap Next, you will need to do this three times for the three accounts.
Once you have done that, the profile has been installed.
Click on Done to close the Profile installation.
---
Step 4 – Check your mail
Now that the profile has been installed, your device is connected to your qixto email, calendar and contacts. You can confirm this by opening the Mail app.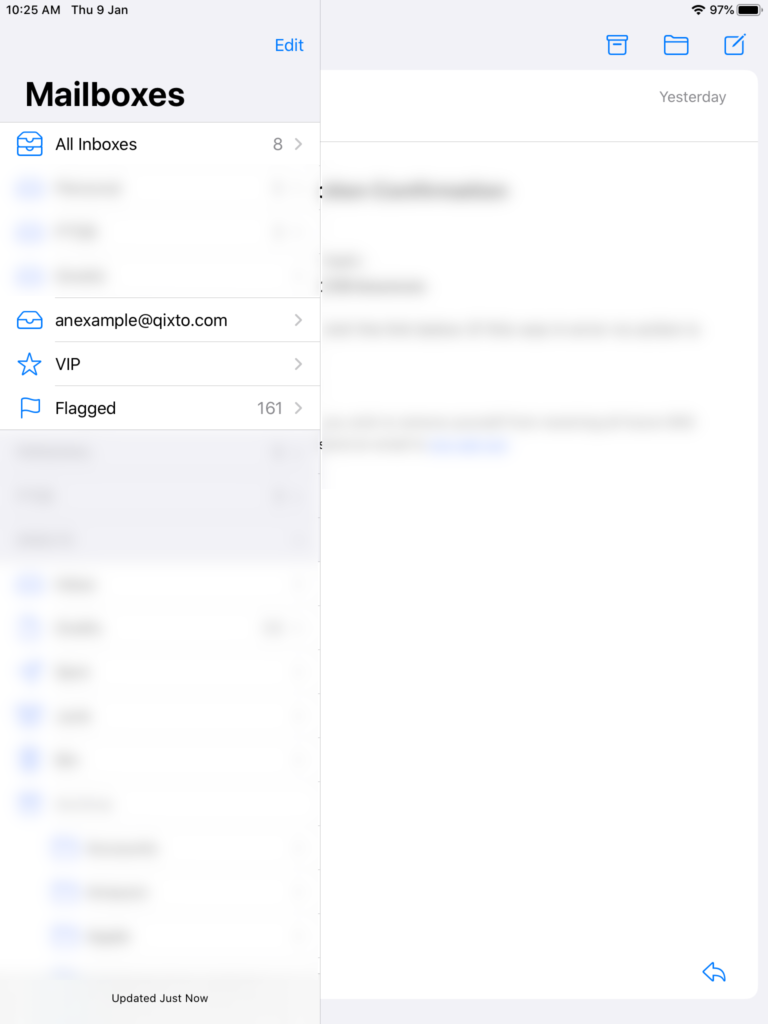 In the Mail app, you should see your new qixto account shown in the list of accounts.
---
Any Problems?
Hopefully that all went fine, but we know that sometimes things don't always go to plan and the instructions and steps shown here, might not exactly match your experience.
If you have any problems at all, just drop us an email and we will do our best to help – support@qixto.com