---
Your initial account passwords
When you register on our site, you provide an initial password, this password is used to manage your account on this site, ie www.qixto.com and it is also used for your email account, ie mail.qixto.com.
---
Changing your password
You can change your password by logging in to our site and choosing the Change Passwords option under My Account.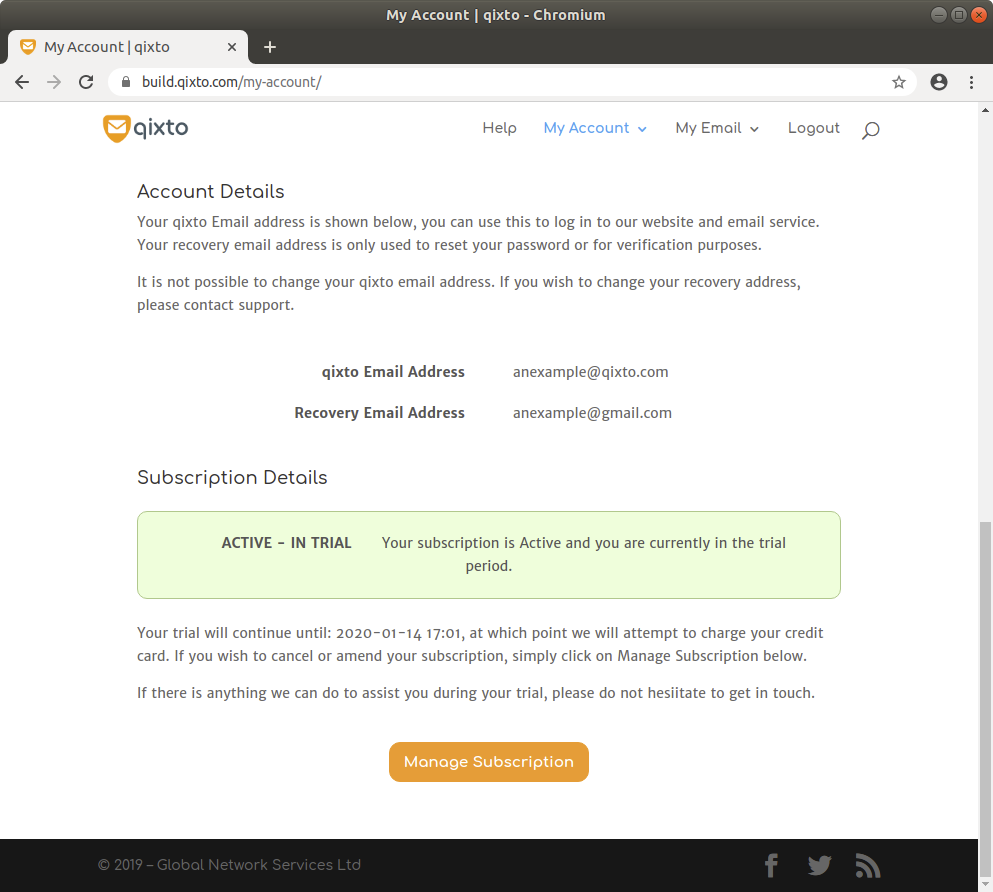 You can choose to change your qixto Account Password or your qixto Email Password.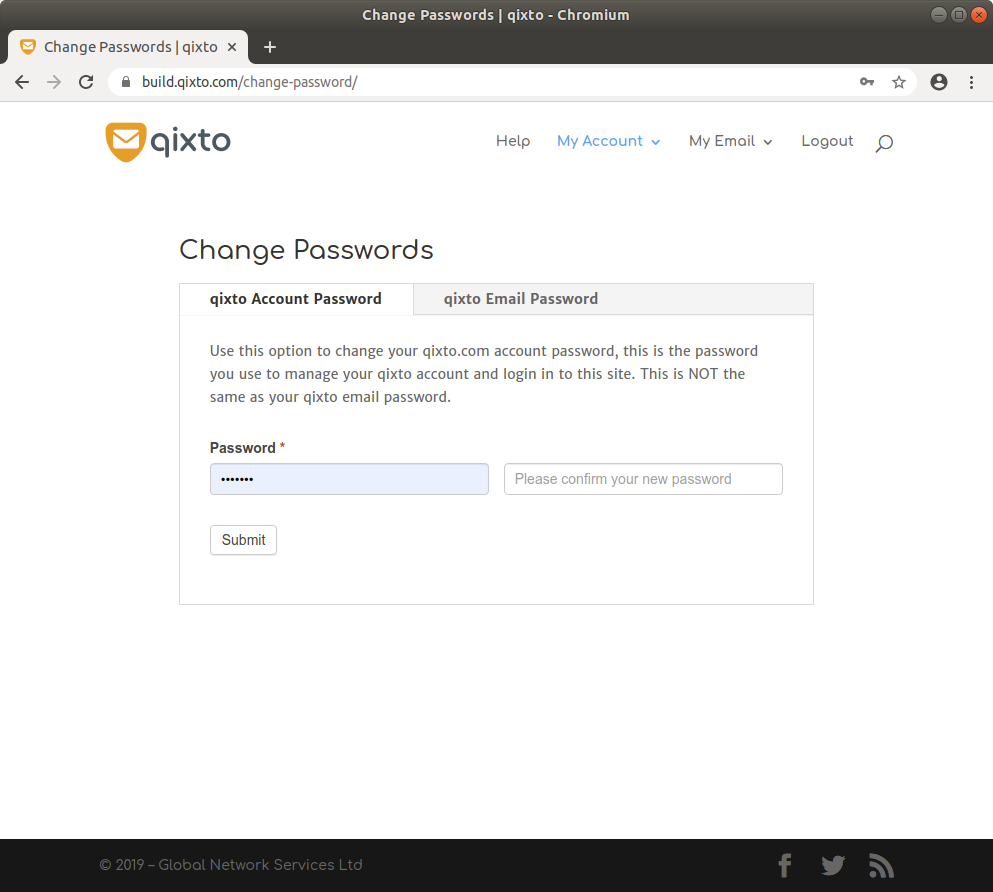 Note once you have changed your password, the two systems will not necessarily use the same password, this is for security reasons.
---
Forgotten your account password?
If you forget your account password, simply try to login to this site, www.qixto.com.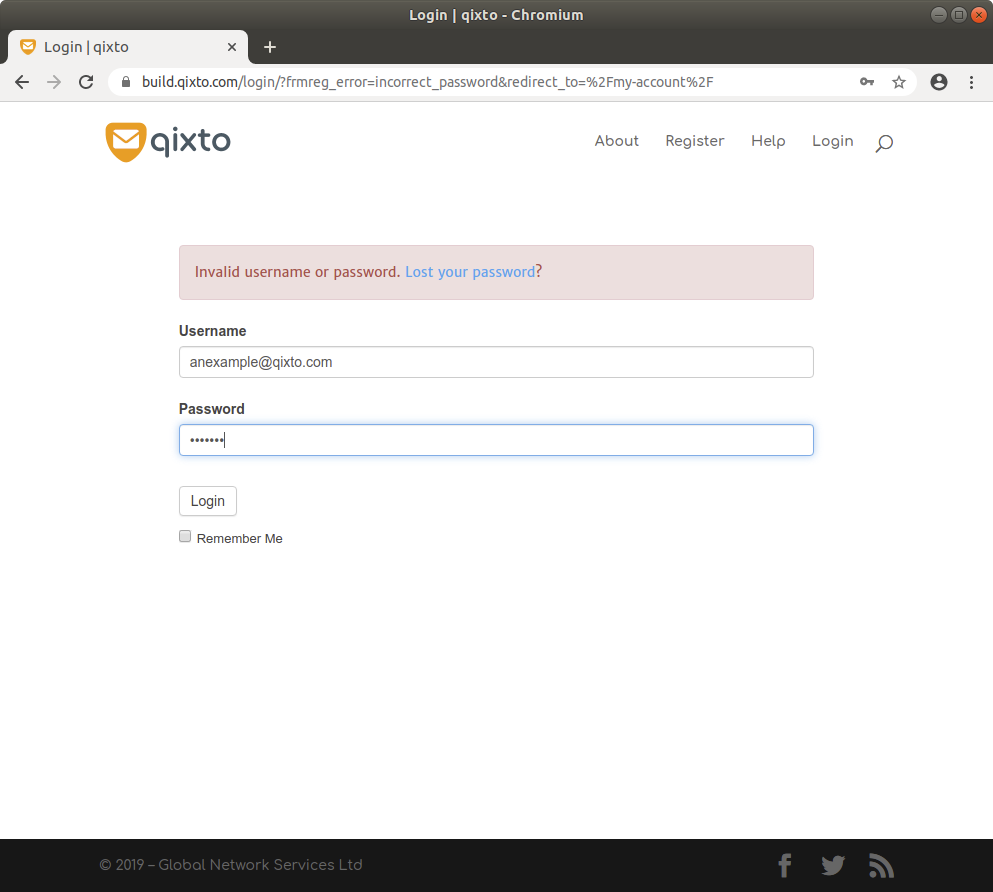 If it fails, you will see a link to Lost your password? Click on Lost your password.
Enter your qixto Email address.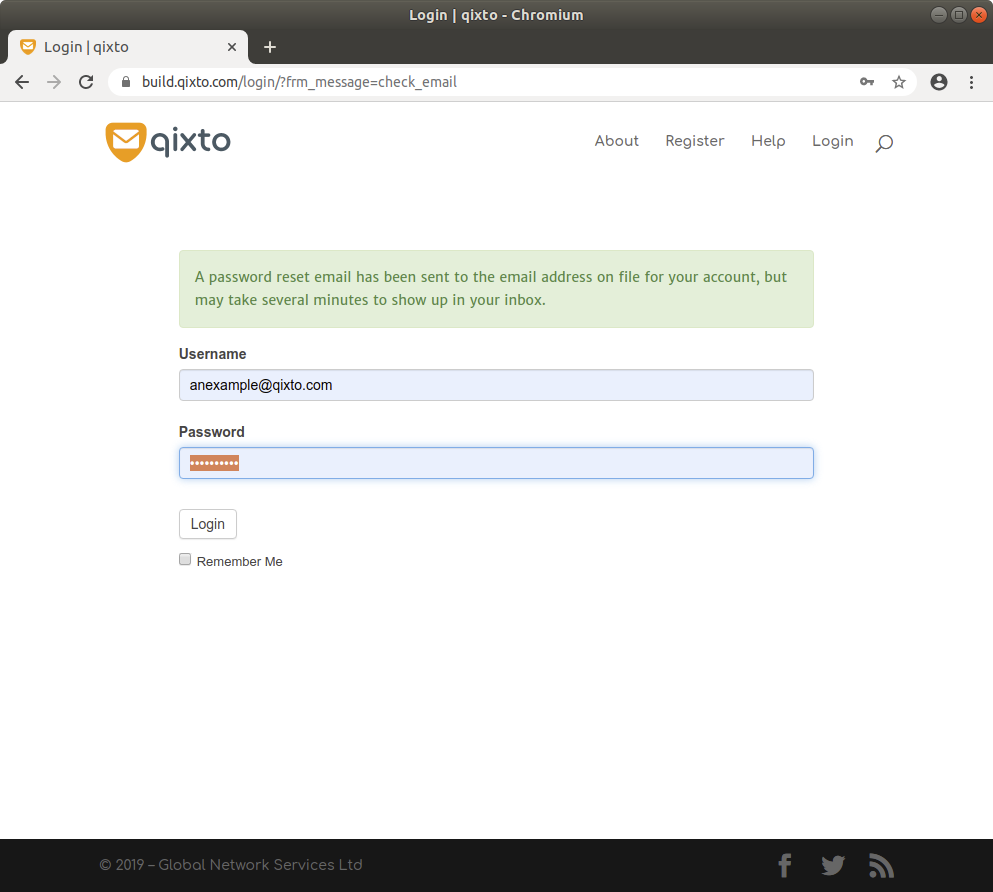 A password reset link will then be sent to both your qixto email address and also your recovery email address.
---
Forgotten your email password?
If you forget your email password, log in to www.qixto.com and choose Change Passwords from the My Account menu. Change the tab to qixto Email Password and enter a new password. Your email password will then be updated.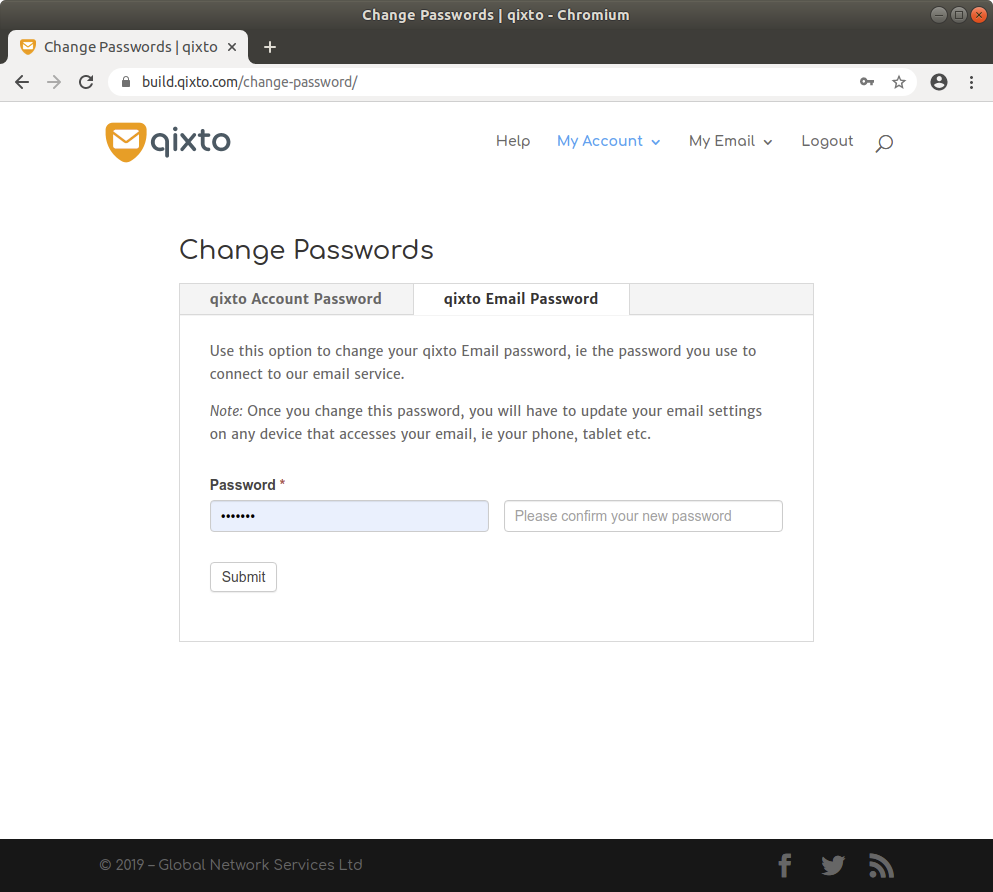 ---
Any Problems?
Hopefully that all went fine, but we know that sometimes things don't always go to plan and the instructions and steps shown here, might not exactly match your experience.
If you have any problems at all, just drop us an email and we will do our best to help – support@qixto.com