---
Setting up qixto mail on your device should be fairly straight forward.
Please ensure that you have an active subscription and then try the instructions below, if you have any problems at all, please let us know – support@qixto.com.
Step 1 – Add the mail account
Theses instructions will guide you through setting up Mozilla Thunderbird to use our service. They should work on any of the supported platforms, ie Linux, macOS and Windows.
Launch Thunderbird. ( I have always wanted to say that! )
If you haven't used Thunderbird before it will prompt you to set up and email account, if you don't see this, go to Tools, Account Settings. Click on Account Actions and select Add Mail Account.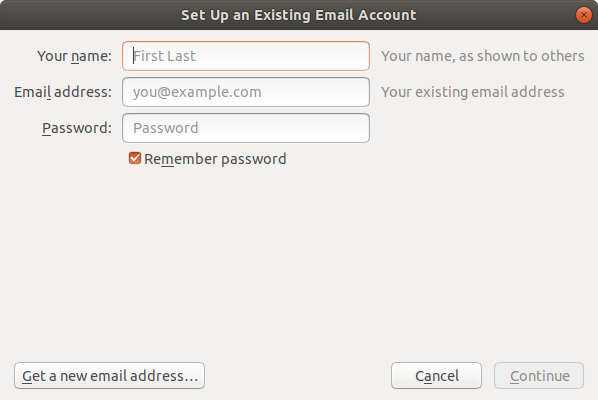 Enter your name, email address and password.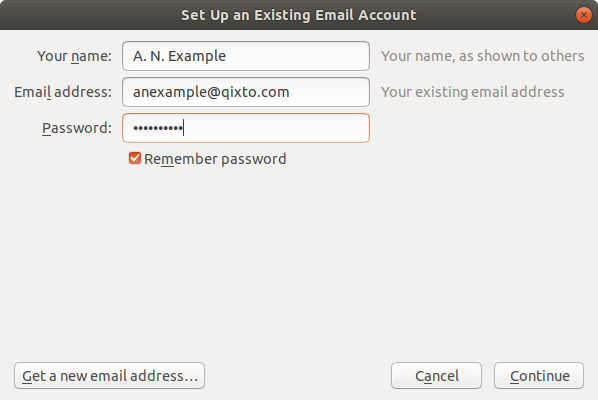 Click on Continue.
It'll do it's thing for a few moments and then display the settings it thinks it should use. The incoming and outgoing servers should look like the example below.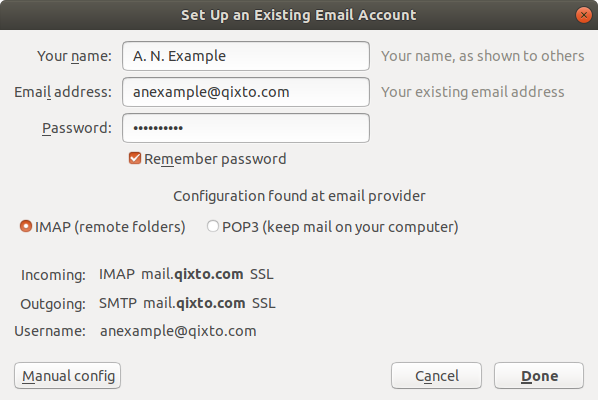 If that all looks OK, click on Done,
---
Step 2 – Link in your Calendar
Now we need to link in the Calendar.
If your email address is qixto,com, click on the link below to download the SOGo connector.
https://mail.qixto.com/thunderbird-plugins/sogo-connector-68.0.1-qixto.com.xpi:
if you are using one of our other email domains, please click on the relevant link below.
qixto.net – https://mail.qixto.com/thunderbird-plugins/sogo-connector-68.0.1-qixto.net.xpi
xowse.com – https://mail.qixto.com/thunderbird-plugins/sogo-connector-68.0.1-xowse.com.xpi
ppmail.co – https://mail.qixto.com/thunderbird-plugins/sogo-connector-68.0.1-ppmail.co.xpi
Once the file has downloaded, go back to Thunderbird and go the menu and select Add-ons.
Click Extensions on the left and ensure that the Lightning add-on is already installed. It is installed by default in the Windows and macOS versions of Thunderbird, but if you are running Linux and installed Thunderbird through your distribution's package manager, Lightning might be available as a separate package.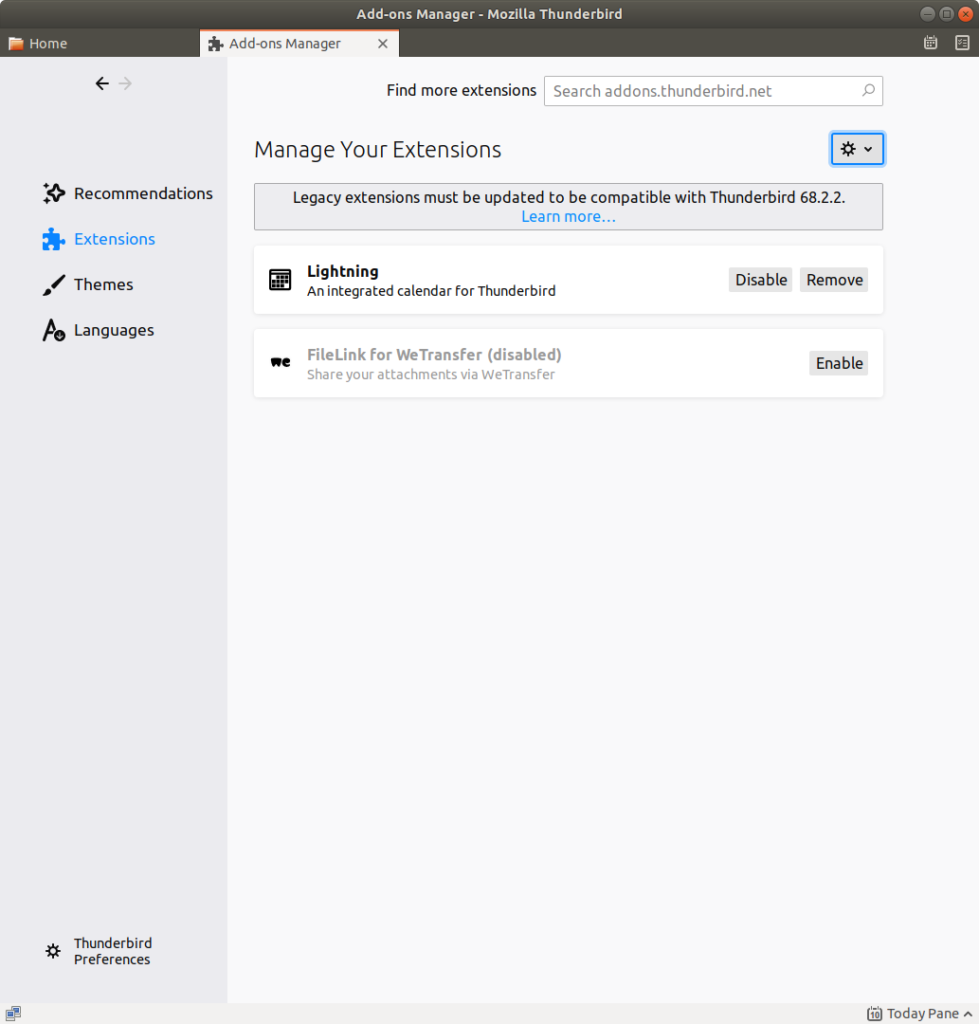 Click the 'gear' or settings icon as shown above and choose Install Add-on from file…
Navigate to your Downloads directory and select the file you downloaded above.
You will see a prompt saying Add SOGo Connector, click on Add.
You will now have to enter your qixto email address and password to save them in the connector.
Enter your qixto email address in the User Name field and then enter your password. Click on Use Password Manager to save the password.

Click on OK
---
Step 3 – Link your contacts
In Thunderbird, open the Address book and click on File, New and then Remote Address Book.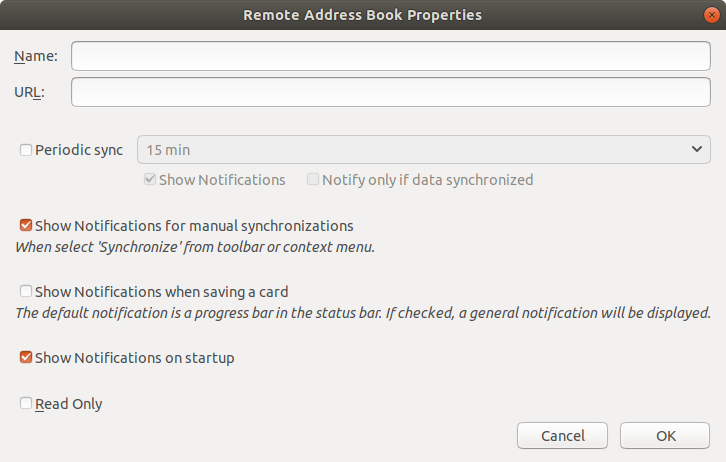 You can enter anything for Name, I suggest just qixto.
To get the URL of the remote address book, you need to log into our webmail server, ie https://mail.qixto.com/Sogo
Once you have logged in, navigate to the Address Book.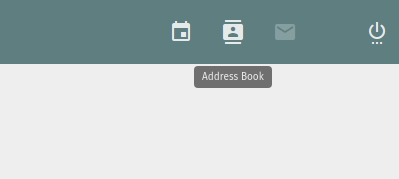 and then click on the three dots, next to Personal Address Book and choose Links to this Address Book.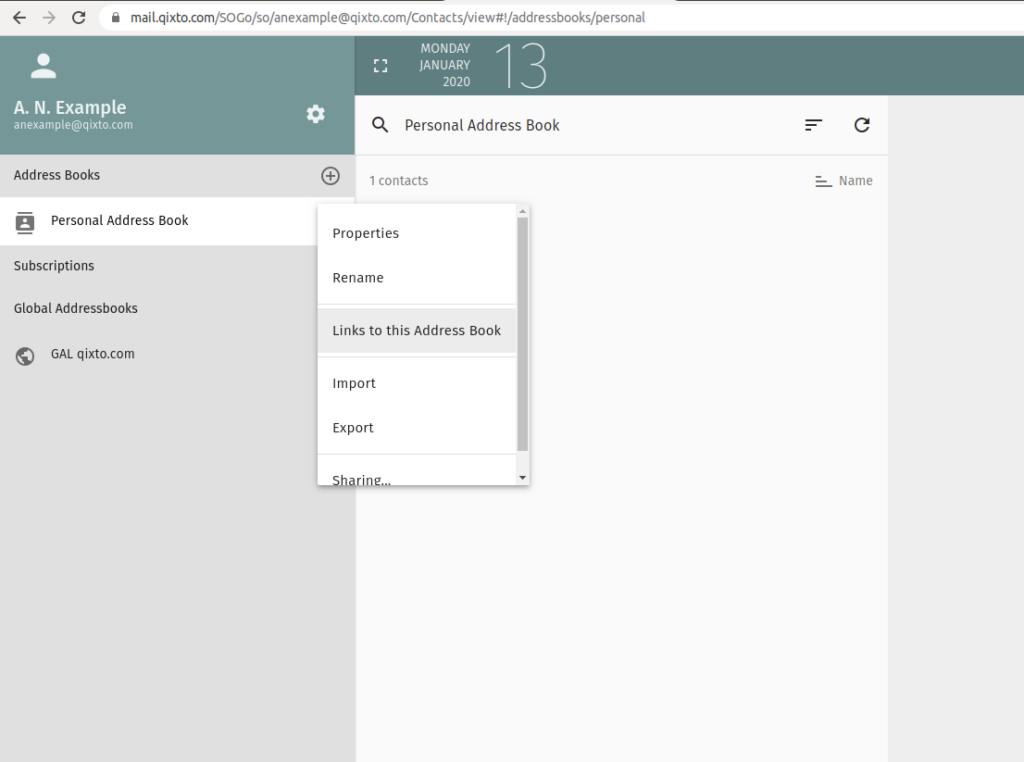 You will then see web addresses for the address book links, copy the Authenticated User Access URL and paste it into the URL field in Thunderbird.

Once you have done that, click on periodic sync to keep it up to date and then click on OK to save it. Your settings should look similar to the following:
That's it, you have now setup Thunderbird to synchronise your email, calendar and contacts with your qixto account.
---
Any Problems?
Hopefully that all went fine, but we know that sometimes things don't always go to plan and the instructions and steps shown here, might not exactly match your experience.
If you have any problems at all, just drop us an email and we will do our best to help – support@qixto.com