---
Setting up qixto mail on your device should be fairly straight forward.
Please ensure that you have an active subscription and then try the instructions below, if you have any problems at all, please let us know – support@qixto.com.
---
Step 1
Launch the Windows Mail application on your device, if you haven't set it up before, you will automatically see the Add account option. If you don't see this, just click on Accounts and Add account.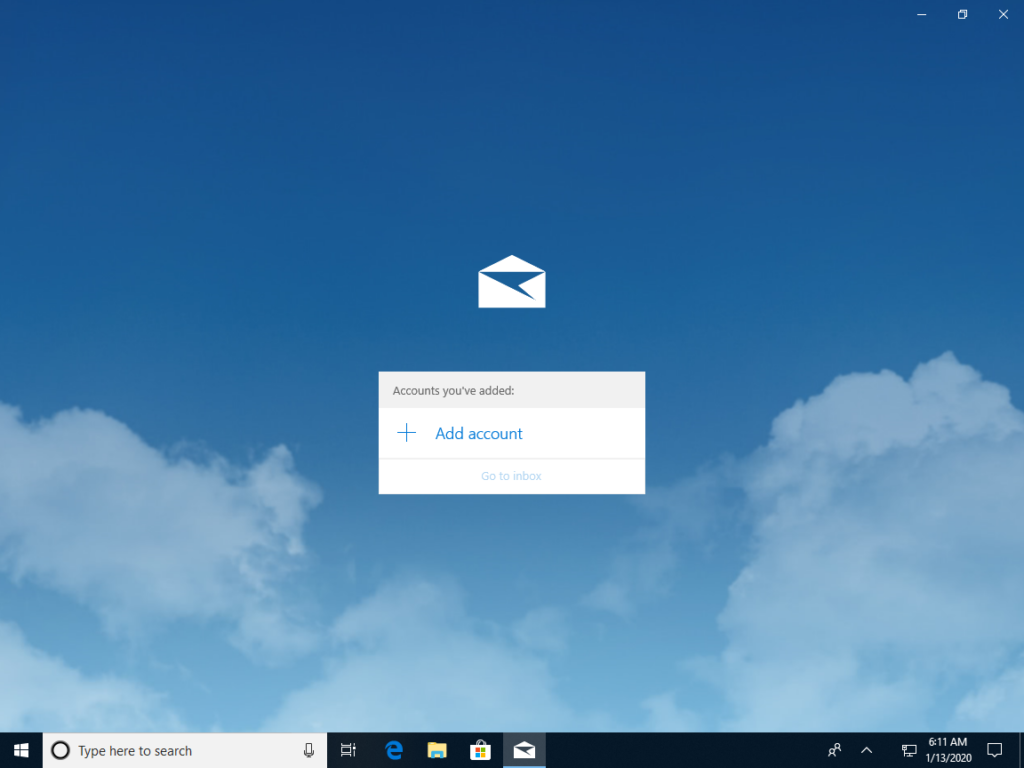 Click on Add account.
Choose Exchange as the account type.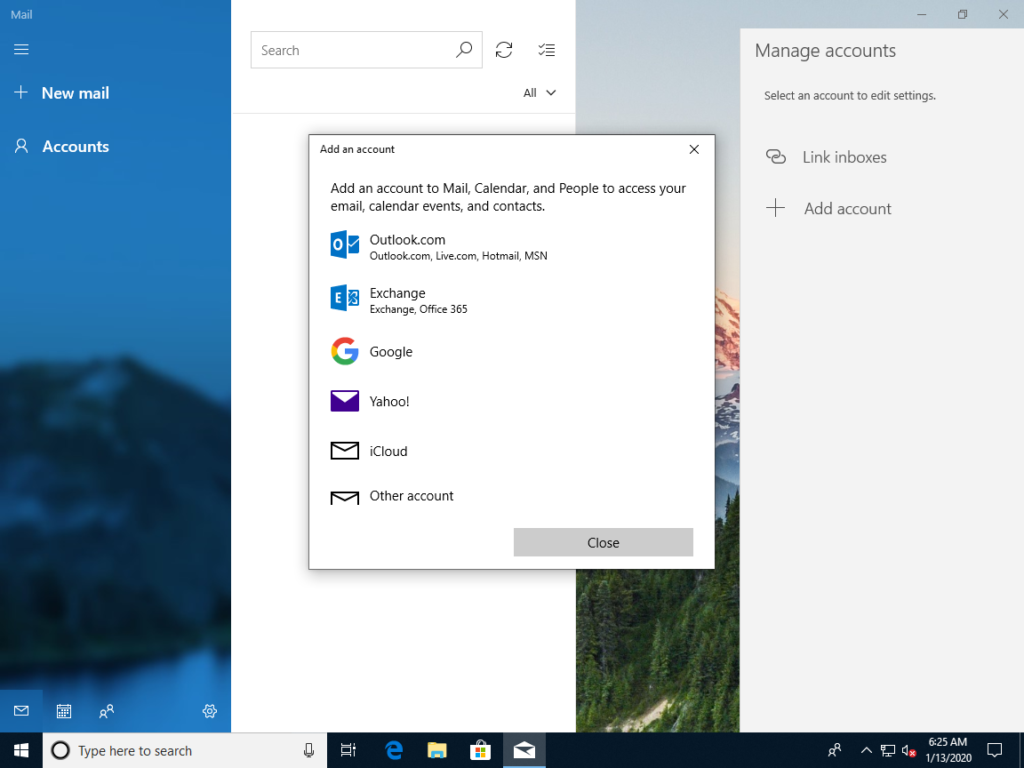 You will be then prompted for your email address, enter your qixto email address and click Next.
and then enter your password.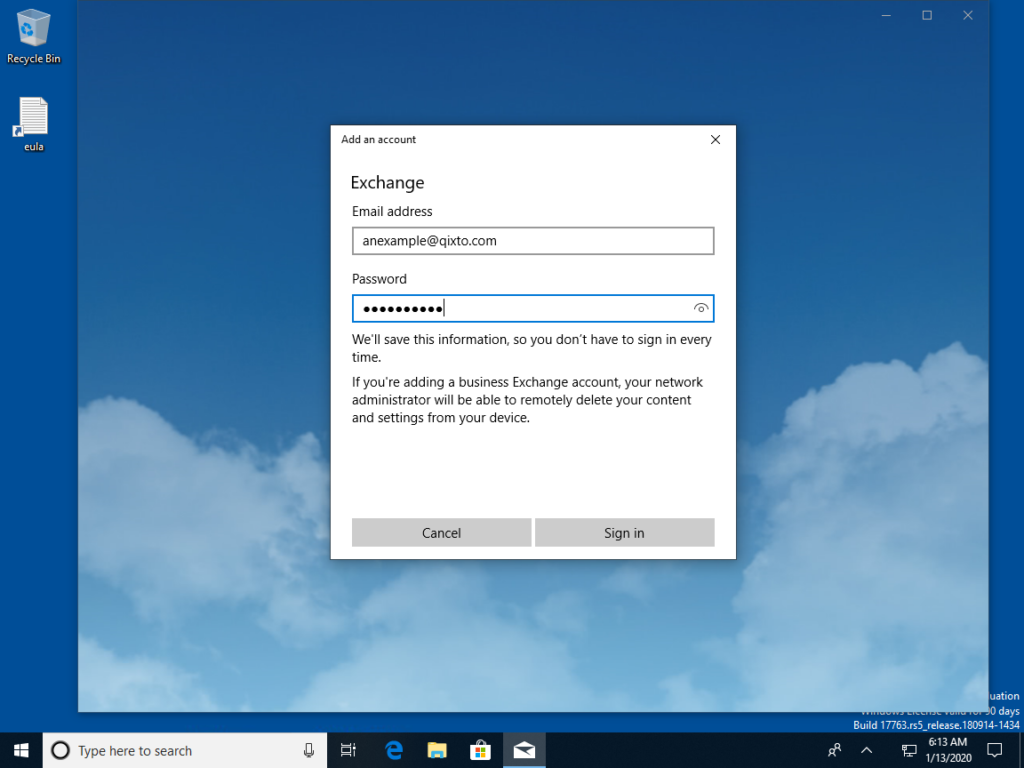 Click on Sign In.
Mail will now configure your email settings and after a few moments, the process will complete.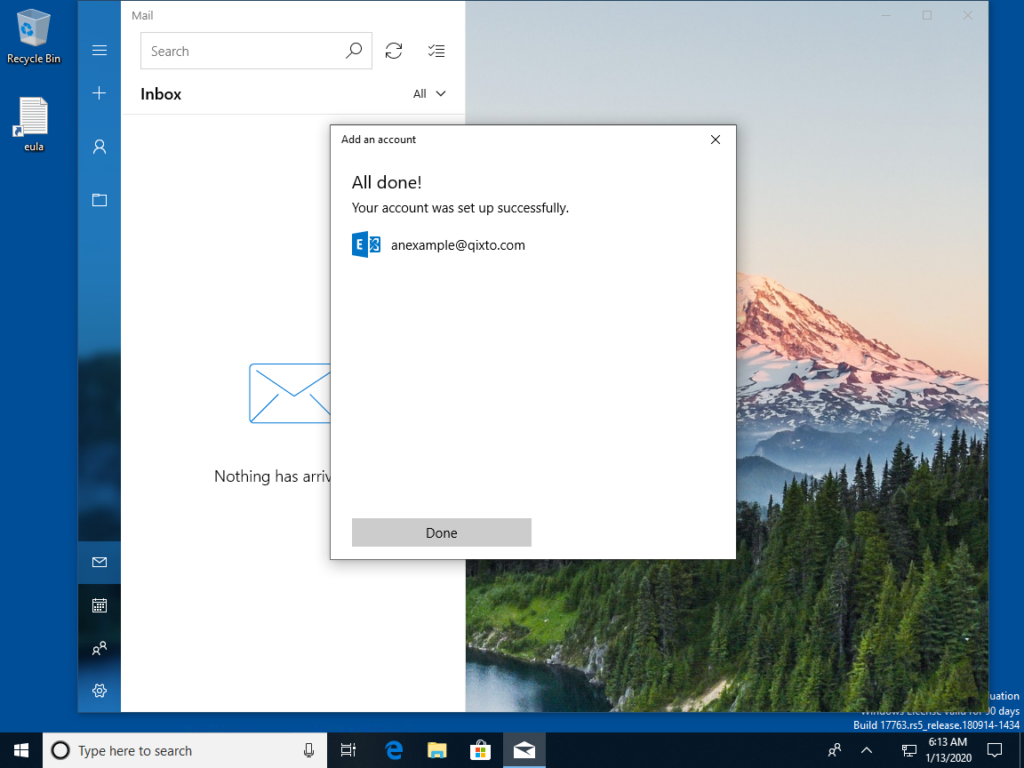 Click on Done to close the Window.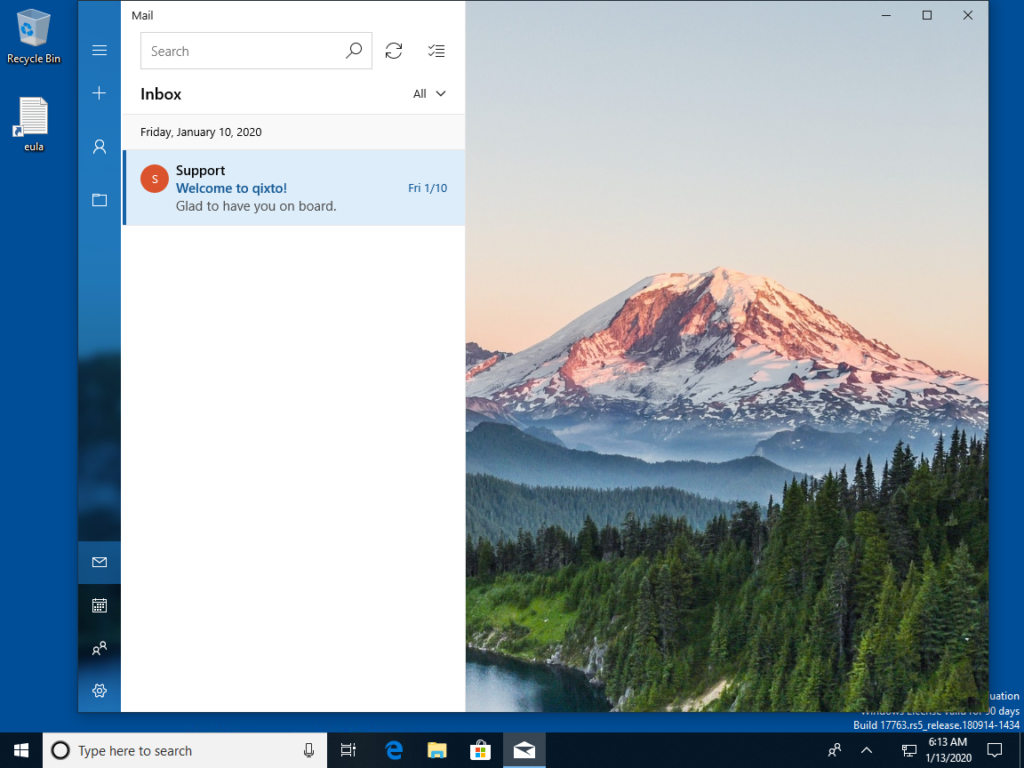 And that's it, the Windows Mail application is now set up to synchronise your email, calendar and contacts with your qixto account.
---
Any Problems?
Hopefully that all went fine, but we know that sometimes things don't always go to plan and the instructions and steps shown here, might not exactly match your experience.
If you have any problems at all, just drop us an email and we will do our best to help – support@qixto.com